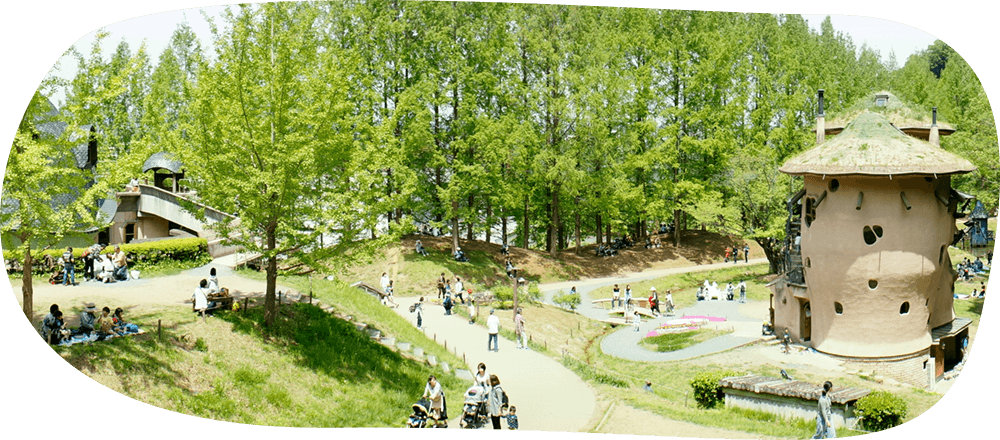 This is the place where
everybody can feel comfortable.
You can enjoy refreshing forest breeze and bright sunshine
through foliage.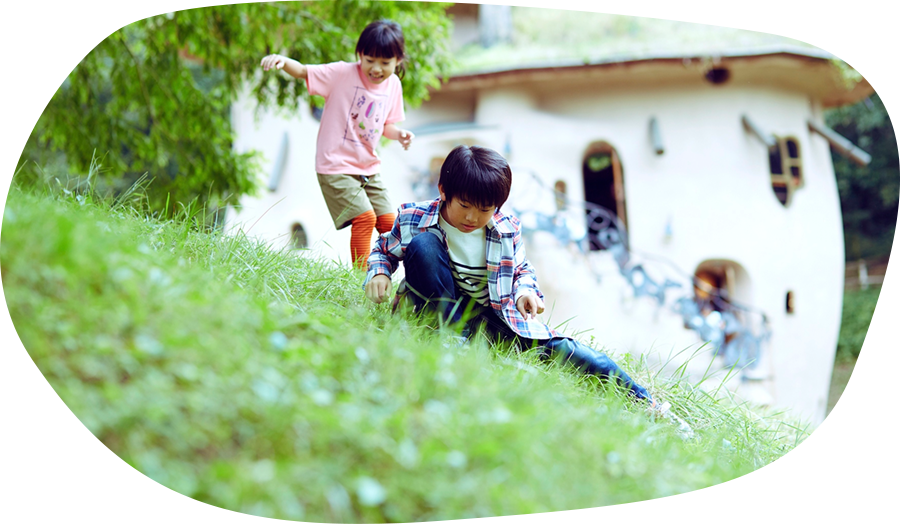 Tove Jansson Akebono Children's Forest Park has been loved
by generations of people since it was opened 20 years ago.
Did you know that it was the correspondence with Tove Jansson,
the world-famous Finnish children's writer,
that inspired the creation of this park?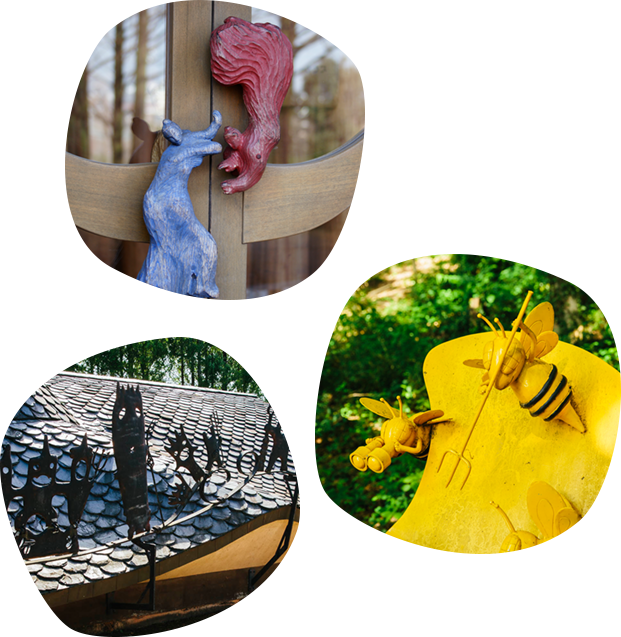 You can feel the heart and soul of
Tove Jansson throughout the park. Children, adults, animals, flowers and plants all live in harmony.
The place to embrace such time is Tove Jansson Akebono Children's Forest Park.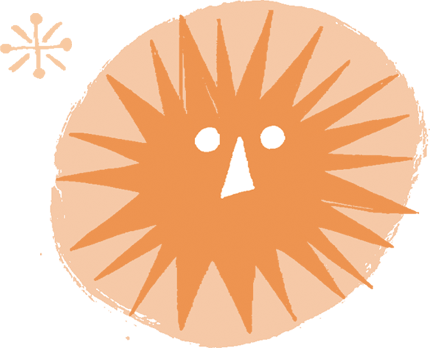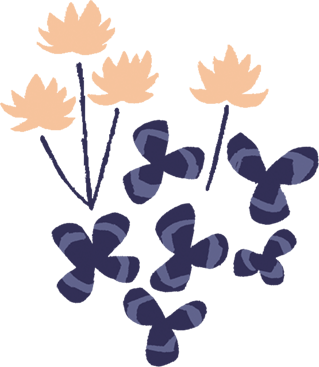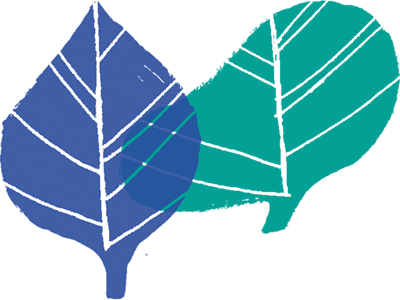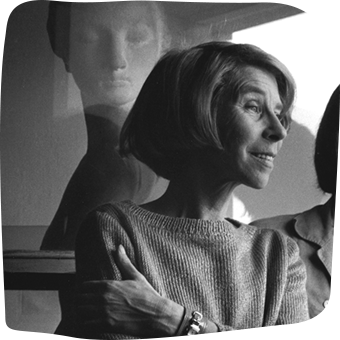 Tove was born in Helsinki in 1914.
She is celebrated cartoonist, novelist and children's writer. Tove is one of the greatest storytellers of Finland. Her Moomin books are highly acclaimed all over the world. She received numerous awards including Hans Christian Andersen Awards.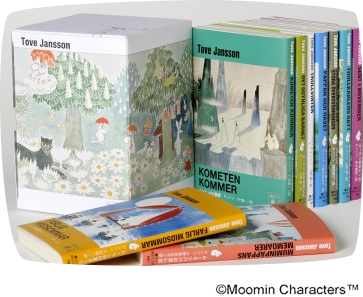 Besides Moomin books Tove wrote 12 novels and short stories during her career. She has been praised as a commendable writer who used many different genres in her works like general prose, fairy tale, adventure story, fantasy, memoir and even dialogue-based type of narrative. The books for adults consist of human relationships but also the uncertainty and the relativity.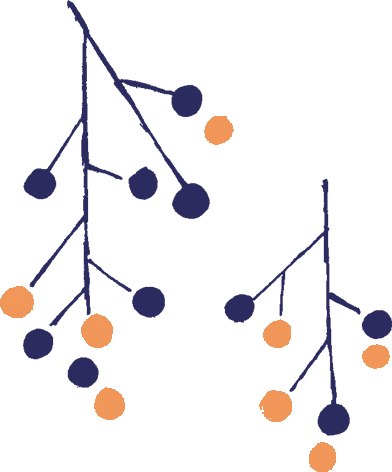 Tove Jansson
Akebono Children's Forest Park
Hours 9:00~17:00
(*Hours can vary in different seasons.)
Closed on Mondays
(in case a Monday is a national holiday, closed on the next weekday)
By Car
20 minutes drive from Sayama-Hidaka IC of Ken-o-do Highway.
As the parking space is limited, occasionally it's difficult to park in crowded times.
By Train
20 minutes walk from Motokaji-station of Seibu-Ikebukuro line.
About 4km from Higashi-Hanno Station of Seibu-Ikebukuro line and JR Hachiko line.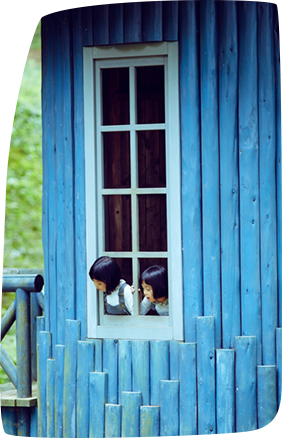 Azu Athletic Park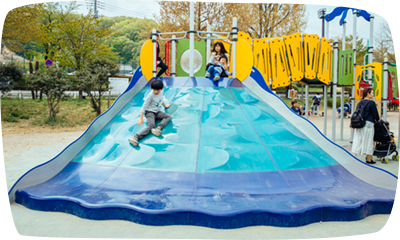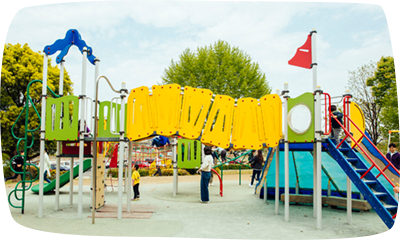 This athletic park situated in forest area along the Iruma River is blessed with rich aquatic and nature! There are spacious lawn for picnics and playing, Kid's square with lots of playground equipment, and Ancient Square with eccentric sculptures. This is a park that promised fun for the entire family.
Mt.Ryu-gai-san Park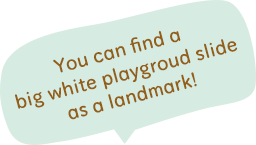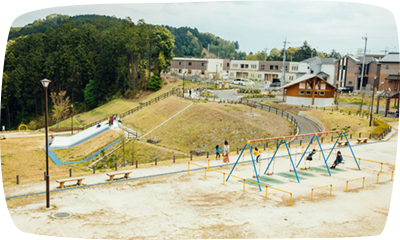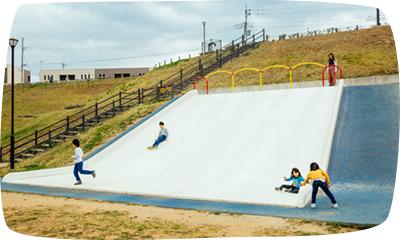 A big white playgroud slide is a landmark. A park utilizing the height difference of Mt.Ryu-gai-san with an elevation of 120 meters. Not only children, parents would enjoy the big slide, too! There are Spaces for fitness and picnic as well as the playgroud equipments for small children.
Mt.Asahiyama View Park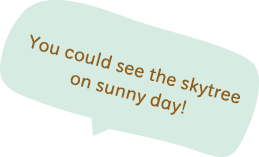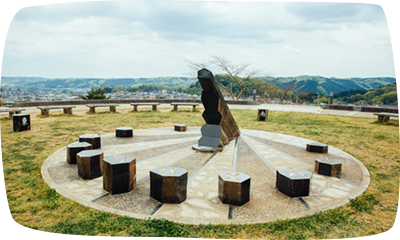 As climbing a gentle slope, your eyes will take in the beauty of the 360 degree panoramic view at the top of park. needless to point out, it is the famous viewing spot of Hanno.